BRE BAJA Z - TO THE BODY SHOP

As Of: 13 July 2005
By: Carl Beck, IZCC #260
---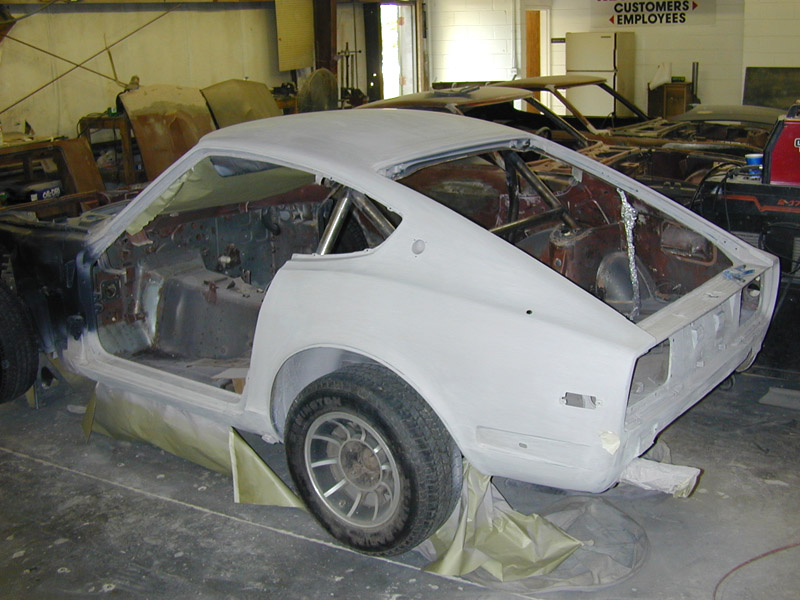 Above: Work begins with complete disassembly. Here we have the exterior in primer, black showing on the front fender horns and firewall is POR-15.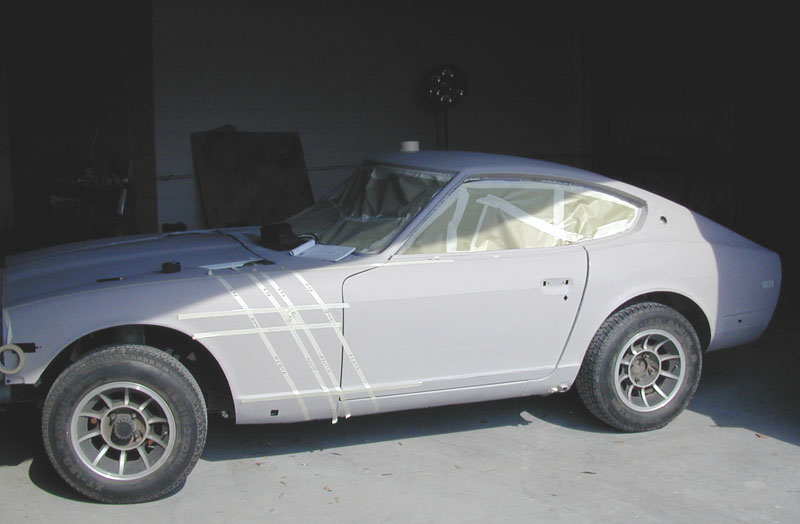 Above: The Z in primer, partically assembled for layout and marking of the strips and color scheme.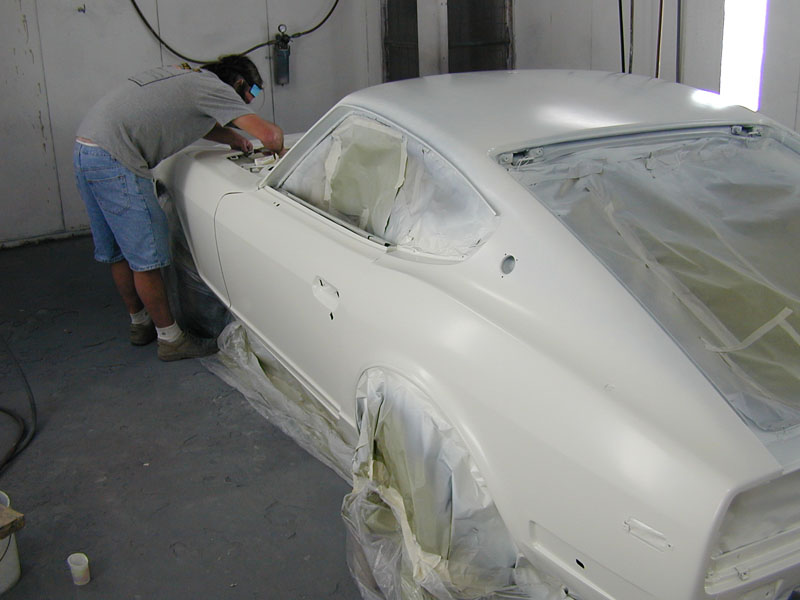 Above: After the layout, the hood, doors and fender have to be removed. They will be masked off and painted individually. Here we see Bobby Pratt of Pratt's Auto Magic doing the delicate work.....



Above:After layout, the doors, fenders and hood are removed, then painted individually (panel painting)



Above: Fenders masked off, yellow applied, then re-masked and the red applied.


Above: Same process for the hood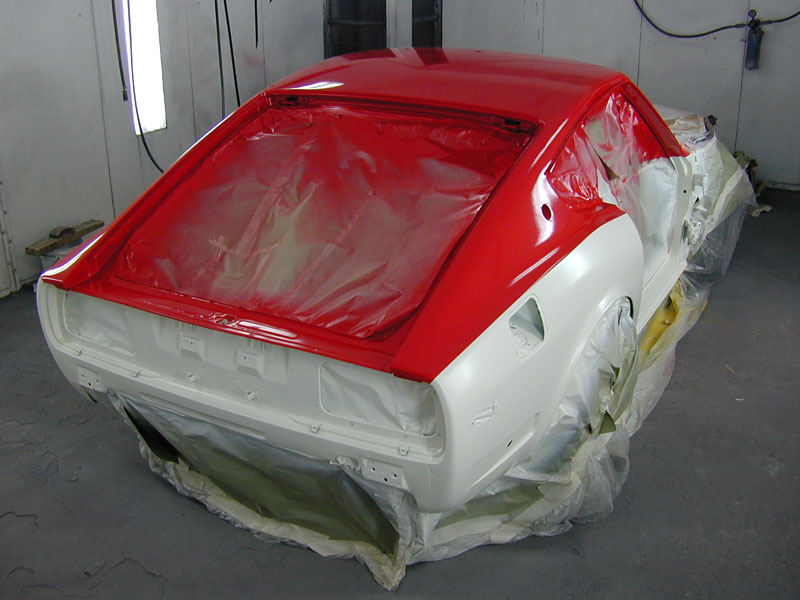 Above: Now THAT's RED!


Above:

Above:

Above: