BRE Front Suspension
Lots Of Really Special Bits And Pieces On This Z.
As Of: 11 March 06

---
---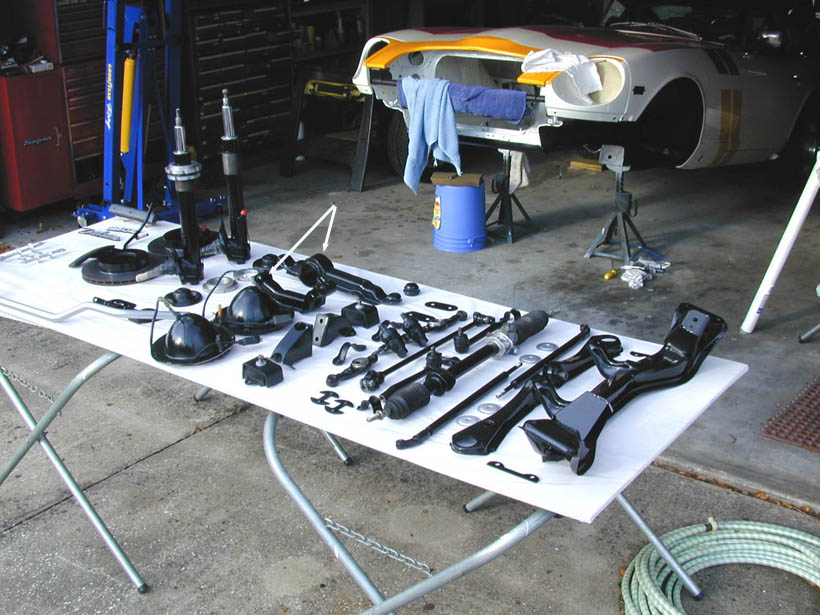 Above: Front Suspension Parts cleaned, painted and ready to re-install. Also Note The White Arrows Pointing To The Modified Transmission Mount and Front Differential Mount. This Allowed The Exhaust System To Be Tucked Up In The Transmission Tunnel, Then Higher Behind The Rear Suspension.

On The Far Left Of The Table, You Can See The FIA Ventilated Front Rotors, That Utilized The FIA Four Piston Calipers. While Homologated For FIA Events, The SCCA Would Not Allow Their Use In C-Production.

Above: Special Order From Nissan's Sports Option Group in Japan For The BRE Baja Z; These Are The Same Adjustable Coil-Over Struts As Used On The Factory Works 240-Z's, That Won The East African Safari Rally. On The Left Is A Close-up Of The Tubes, For The Halda Odometer's Drive Cables. (built into both left and right struts).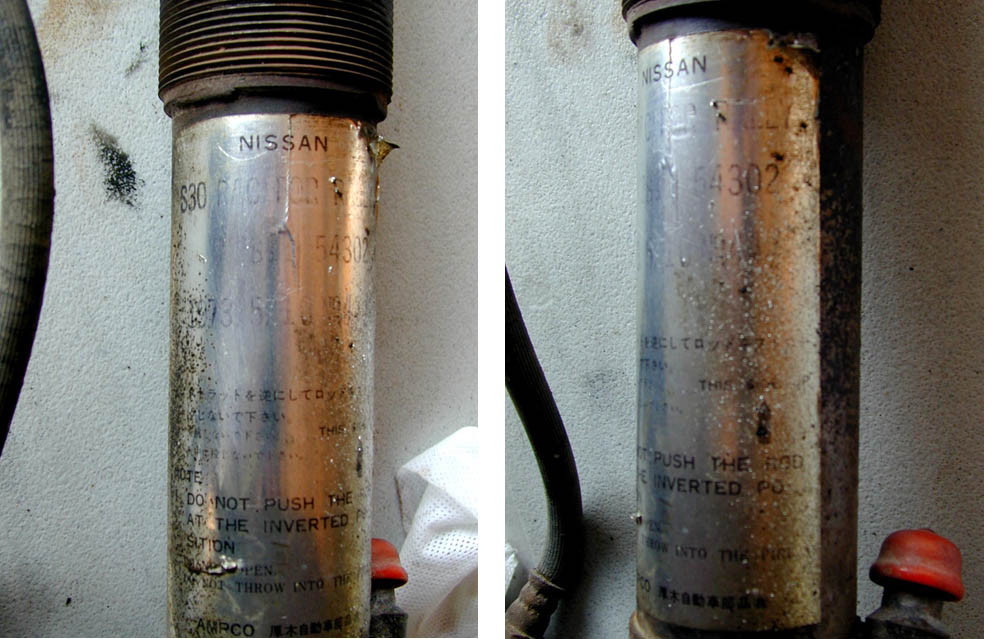 Above: Factory Labels That Were On The Front Struts. First Line Reads "S30 RAC FOR RALLY".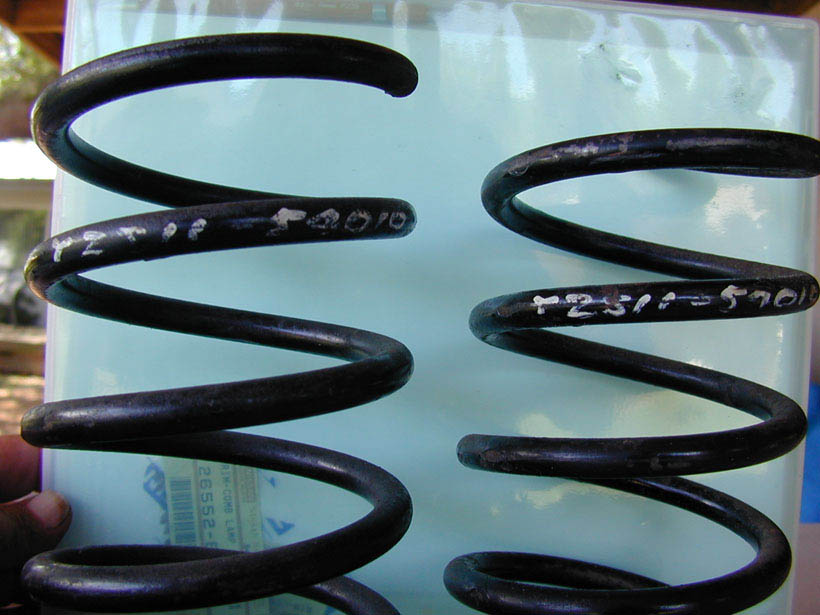 Above: Springs are marked..Y2S11-54010, 6 coils, 11.36mm wire diameter, free lenght is 220 mm