Click On The Image Below To See The Complete Article Published In "Off-Road Vehicles" circa 1973.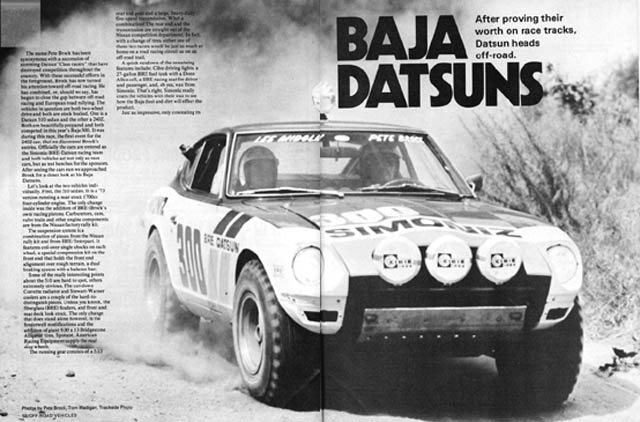 A 26 Gallon Fuel Tank For 500 Miles
As Of: 06 Nov. 2007
Up-date 3 Dec. 06
Up-date 31 Jan. 07
Up-date 26 Apr. 07
Up-date 2 May 07

---
Click On Images Below For Full Size Pictures Of The Original Fuel Tank.
Photos Courtesy Of: Peter Brock

    

---
Because the Baja Z was converted for street use by it's previous owner, the original fuel cell was not retained. Rather it was removed and replaced with an OEM gas tank located in it's original position under the rear of the car. Nonetheless Mr. Brock had supplied a couple of good photo's of the original fuel cell, so it became possible to recreate it.

Before committing to metal, I wanted to made a mock-up for trial fit and to assure that the over-all proportions and look of the tank would be correct. After a couple of failed attempts at cutting/pasting cardboard and poster board... I thought of having an Architectural Foam Trim company, form a mock-up out of a solid block of styrofoam - to my initial specifications.

Lucky for me, the first Architectural Foam Trim company that I called - was most willing to help me with this project, even if it was somewhat out of their normal line of business. I E-mailed them a drawing and the owner of the company dropped the mock-up off at my house the next day! Turned out that he was a "car guy" and most interested in the project. His dream car is the Shelby Cobra Daytona Coupe, also designed by Mr. Brock, so we hit it off at once. Life is good.....

  


Above Left: After taking careful measurements of the space available, converting that to volume and then converting volume to gallons of gasoline - a mock-up was made of Styrofoam - to check fit and compare with photo's of the original tank. (Below Right Photo).
Above Right: Fine tuning the initial mock-up. Area for the filler neck had to be enlarged to match the original. However the mock-up was still too tall.
---

  


Above Left: Mock-up shortened by one inch, now more closely matching the height of the original tank. The mock-up was still about 1 1/2" short on total width.
Above Right: Picture of the original fuel tank

---
.

Now with the mock-up fine tuned - it's time to find a company that can build a fuel cell to spec. - and a Fabracator that can match the look of the original aluminum fuel tank.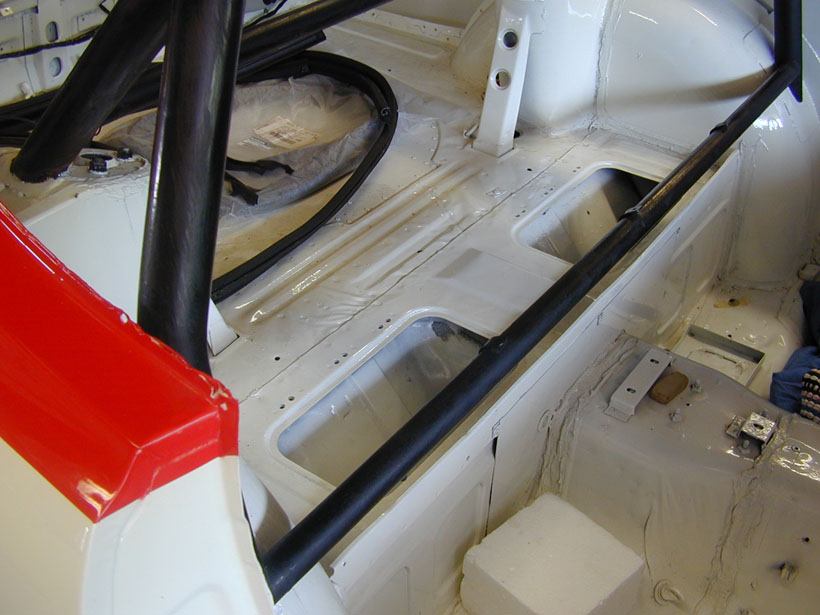 Above: Rear deck area where fuel cell is to be mounted over tool storage bens. Fuel Pump and Fuel Shut-Off Valve to be mounted in the Left Storage Ben.

---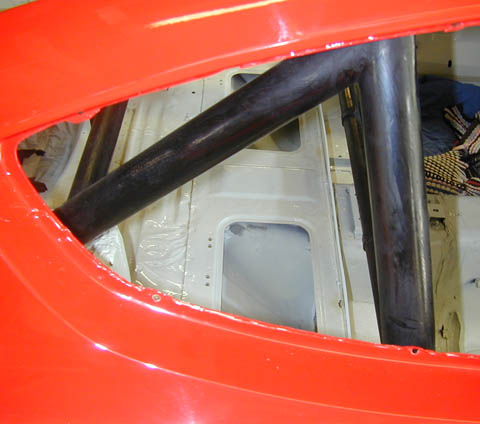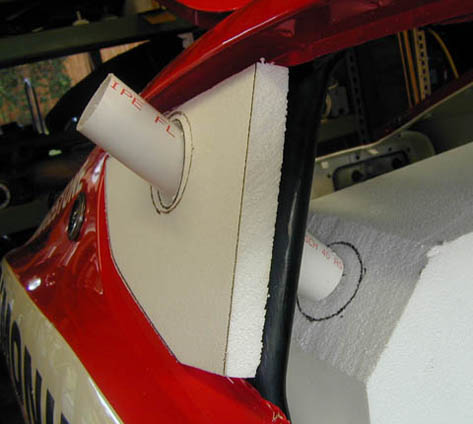 Above: 2.5 inch fuel filler neck and 1.25 inch vent line had to be routed between the Roll Bar, and out the side quarter window. So another mockup....
---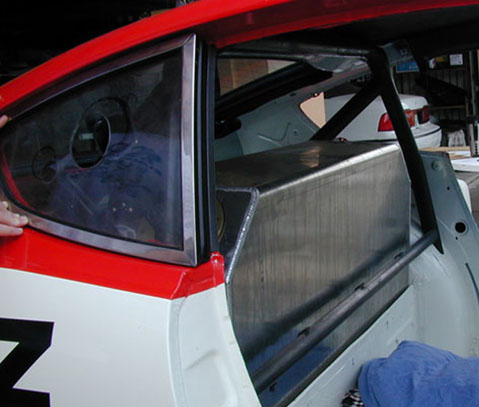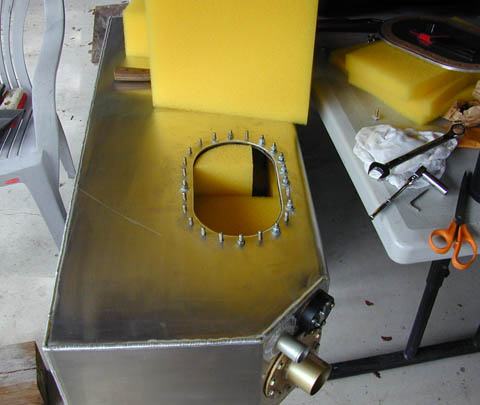 Above: Gunn Fabricating in St. Petersburg, FL did a beautiful job of faithfully reproducing the aluminum container, based on pictures of the original and dimensional drawings based on the mockup and original capacity. ATL Fuel Systems supplied the 2.25 inch Filler Neck, 1.25 inch safety vent , fuel cell safely foam and fuel level sending unit.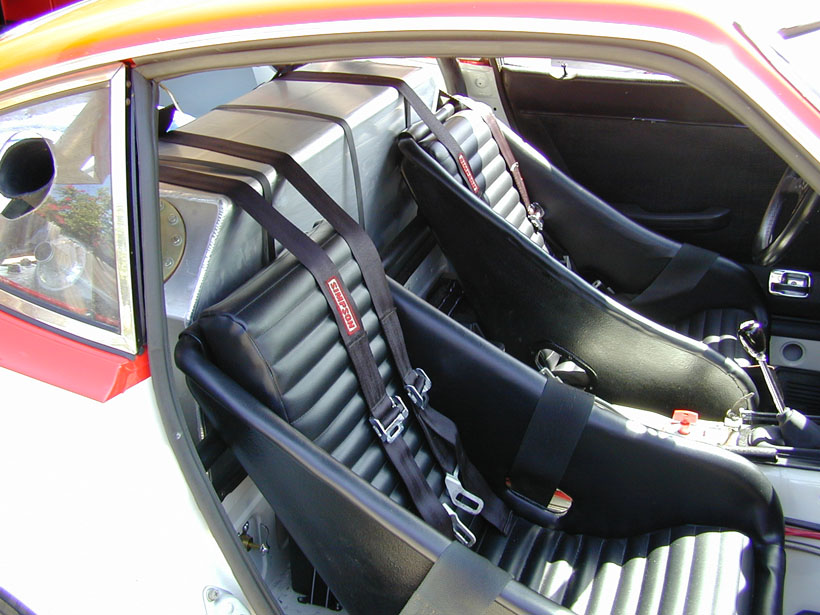 ---
Carl Beck
2190 Nottingham Drive
Clearwater, FL 33764
1-727-535-0384