THE BRE Z RESTORATION DETAILS
As Of: 29 Sept. 2006
By: Carl Beck, IZCC #260
---
LOTS OF BITS and PIECES... LOTS and LOTS!

Above: When it comes right down to it - Rebuilding, Refreshing, Restoring any Classic, Collectible or Special Interest Car is all about hundreds if not thousands of small bits and pieces. Each one has to be removed, cleaned, primed, painted or otherwise repaired/restored. On a competition car form and function become more important than maintaining original "stock" appearance. The goal here is to put the BRE Baja Z back to "as raced" condition.


Above: Rear Suspension refreshed and ready to re-install.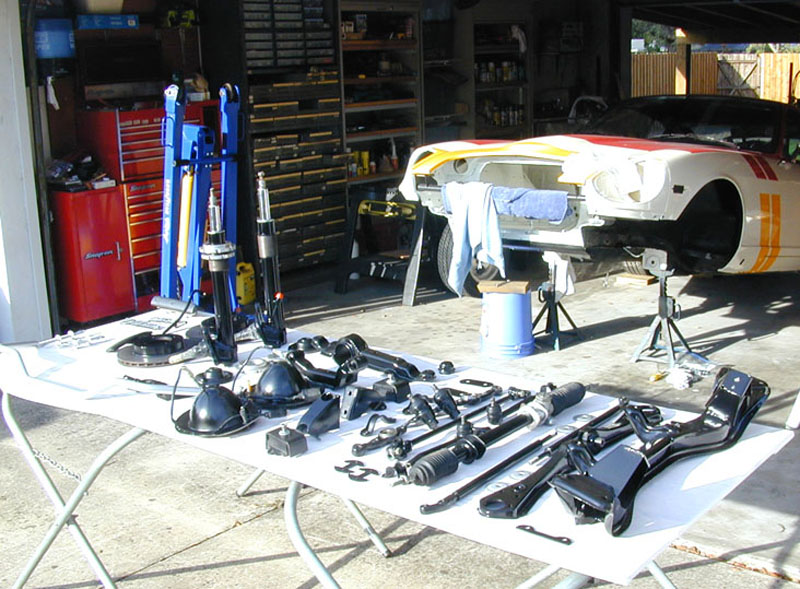 Above:Bits and Pieces of the front suspension and steering ready to be put back in service.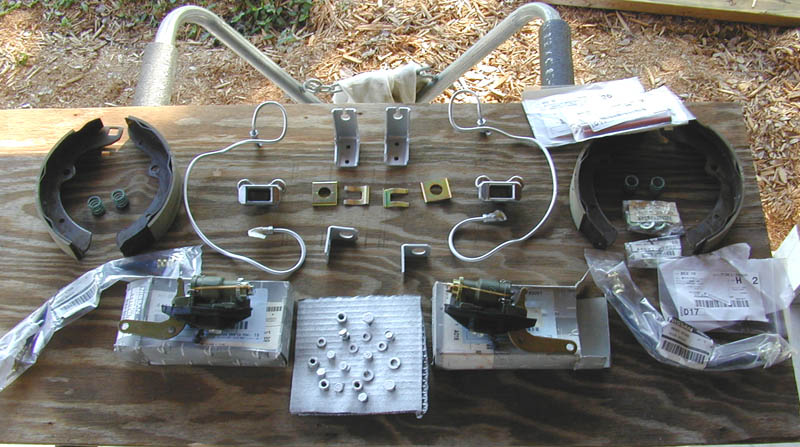 Above: Rear Brakes - something old, something new - restoring a 33 year old competition car, you have to make do.
---
The CIBIE SUPER OSCARS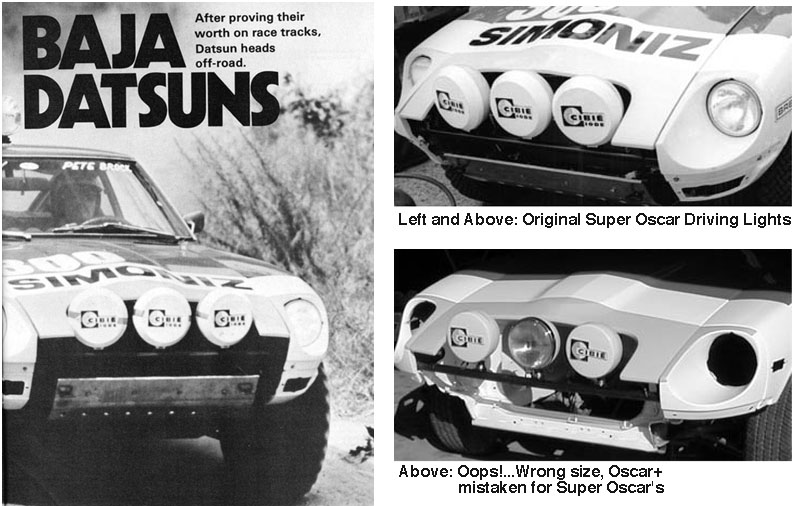 Above: Locating the correct Cibie Super Oscars circa 1973, was a six month search. Sellers mistake "Oscars" and "Oscar +" for "Super Oscars". So I had to learn a lot about Cibie Lights before I became both a knowedgeable and experienced buyer.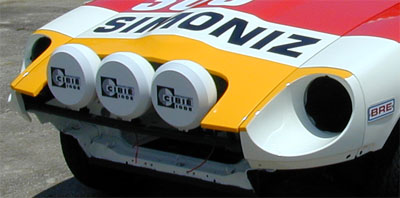 Above:Finally!! The proper CIBIE SUPER OSCARs with correct covers! One more detail pinned down - time to move on to the next.

---
The BRE RACING PISTONS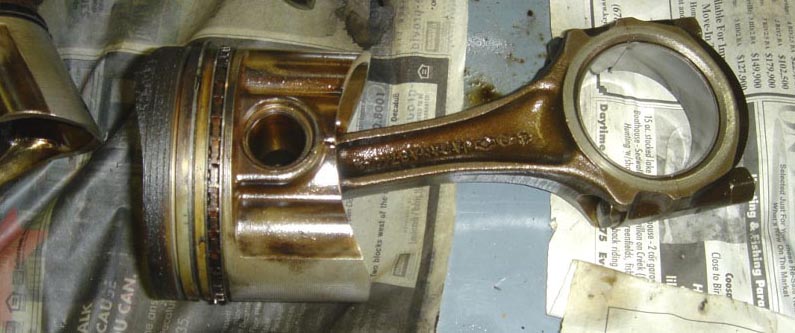 Pictured Above: This is one of the original BRE Racing Pistons from the engine. (looking pretty sad).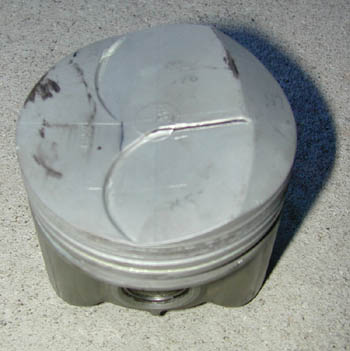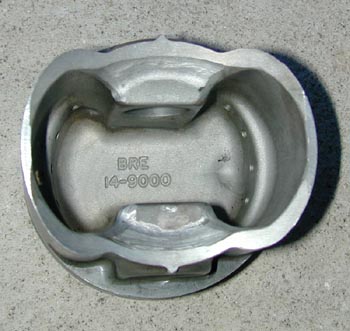 Pictured Above: The original piston, removed from the engine and cleanned up. Note the custom piston shape, as well as the "BRE 14-9000 cast into the underside. So far I haven't found that Part Number listed in any of my old BRE Parts Catalogs, so this may have been a custom design.
Several of the pistons had cracked or broken ring lands, so new replacements had to be ordered. The new pistons were produced to match the originals and it took about 6 months to get them.
---
More here later...