Restoring The BRE BAJA Z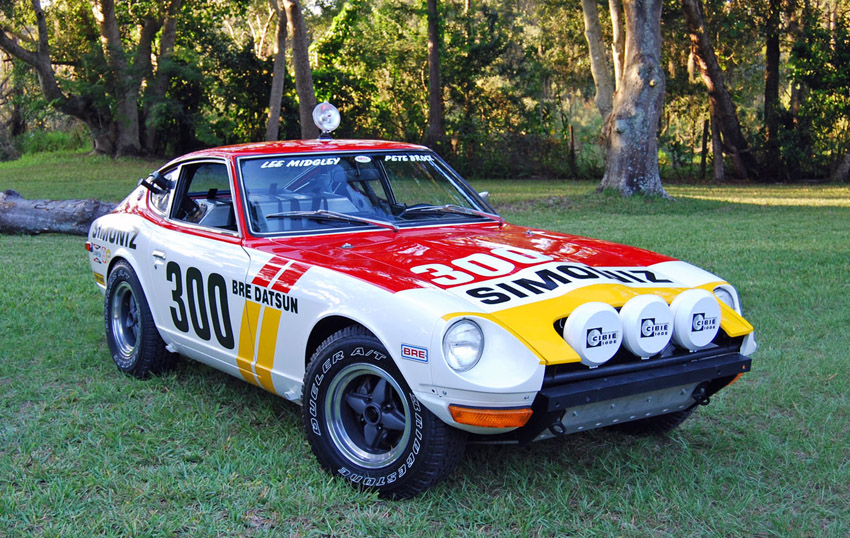 ---
NOTE: This is a working draft, a site in process and subject to constant change. Not all hyperlinks are connected, nor is the site by any means near complete. It's just an early pre-view for you.


As Of: 18 Oct. 2006
Up-date 22 Apr. 2007 Up-date 08 Oct. 2007
Up-date 14 Jan. 2008
Up-date 22 Apr. 2008 Up-date 8 Feb. 2009
Up-date 5 Mar. 2010
Up-date 22 June 2012
By: Carl Beck, IZCC #260
---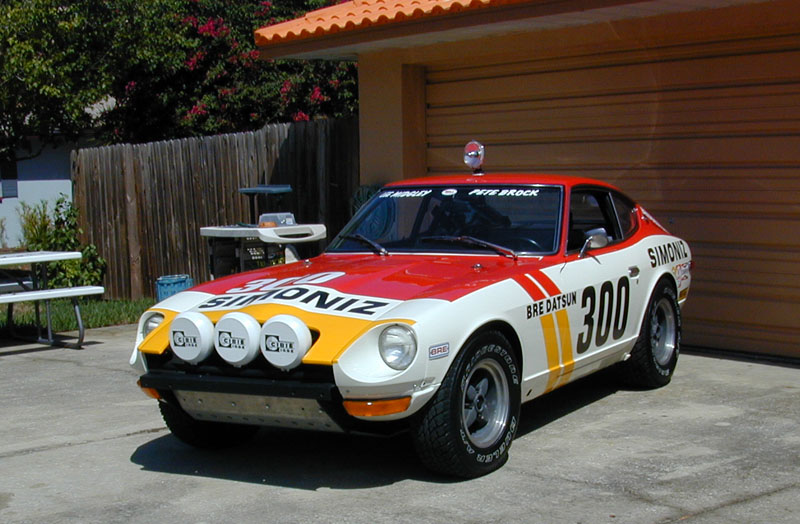 Above: The BRE Baja Z with "as raced" graphics, decals, and sponsor advertising. Picture up-dated to show the correct wheels/tires.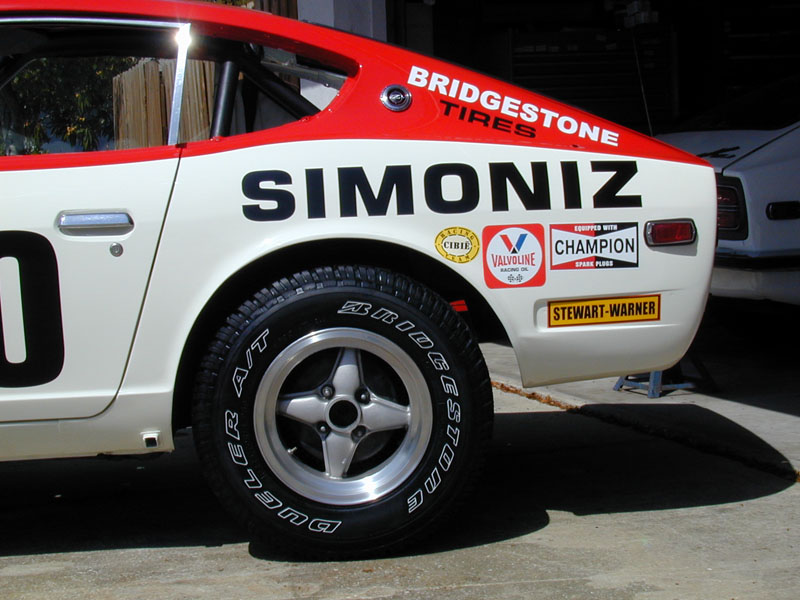 Above: Rear Quarter Graphics. Mr. Brock sent the needed Steward-Warner Decals and I finally located the Oval CIBIE RACING TEAM decal. So now all the correct graphics, contingency decals and lettering are back on the Z Car. Oops..The American Racing Equipment decal still needs to be put in place... maybe tomorrow...

---
Click On The Image Below - To Read The Off-Road Vehicles Magazine Article from Oct. 1973.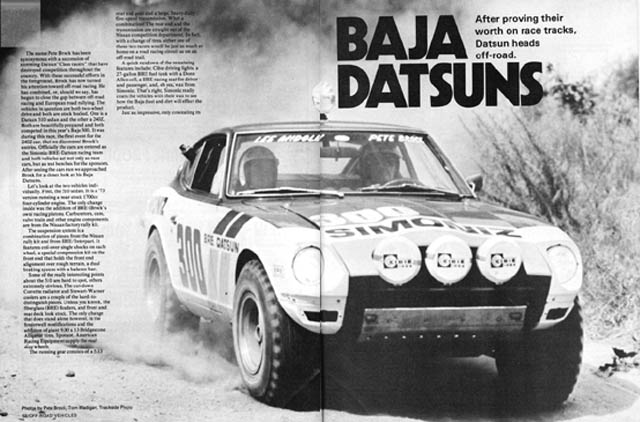 PETER BROCK, BRE AND THE BAJA Z
* Pictures From Baja 1973

* The Official Baja Racing Helmet
DISASSEMBLY, PAINT AND BODY WORK
* Stripping The Body
* At The Body Shop

PUTTING THE BRE BAJA Z BACK TOGETHER AGAIN
* Home From The Body Shop
* Details, Details, Details
* The Engine
COMPETITION PARTS AND PREPRATION
* The BRE Racing Seat
* Front Suspension
* Rear Suspension
* 26 Gallon Fuel Cell
The Instrument Panel
* Bridgestone Tires
* The American Racing Le Mans Wheels
The Off-Road Skid Pads

---
Media Coverage:
- Off-Road Vehicles Magazine, Oct. 1973
- Road & Track Magazine, Dec. 2007
- duPont Register, July 2008
- Classic Motorsports Magazine, Sept. Issue 2008
- Classic Motorsports Calander, Jan. 2009
- Supercars.net, 2009 Amelia Island Concours d'Elegance
- Sports Car Digest, 14 Apr. 2009
- Hemmings Auto Blogs, Oct. 2009
- Nostalgic Hero Magazine, Japan, Dec. 2009, Volume 136
- Hemmings Sports & Exotic Car, Feb. 2010
- Hemmings Sports & Exotic Car, March 2010