Running The Baja On Street Tires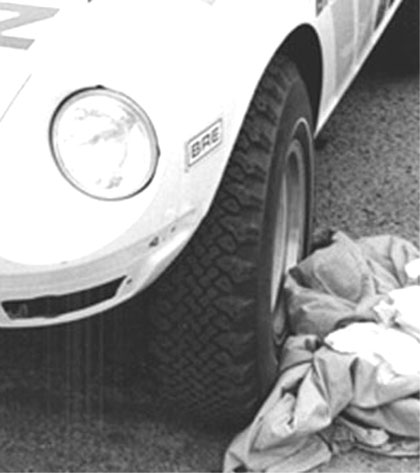 Above: Bridgestone was the original OEM equipment tire for the Datsun 240-Z, and a major sponsor for the BRE Team during the 1973 season. In the above photo from Baja, you can see the tread of the "Mud and Snow" or "Winter" tires used for enhanced traction and durability off-road. Note also it is a thin-line white sidewall, typical of the period for commerical tires. The size was reported to be 2.25x14 by OFF-ROAD Magazine in 1973; today we believe they were 225R70 x14.

Below: Left - BRIDGESTONE Dueler APT-III with UNI-T and Right- Winter Dueler A/T.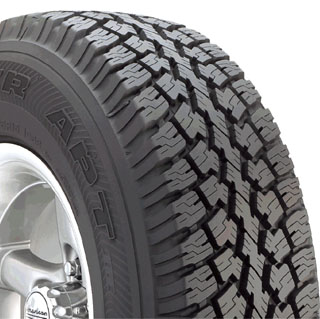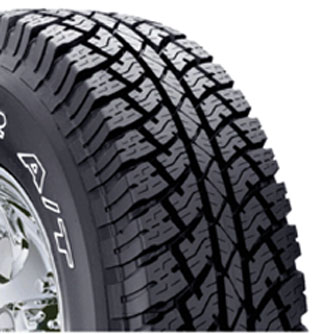 Above: 33 years after the Z ran the Baja, Bridgestone's current line of Winter and All Terrain tires that would fit the Z. Both available in 225R70 x14 size. These may be hard to find in Florida!

---
Below: Sears Tire Ad.'s circa 1973 also used the Z Car to promote a performance image - "Rally On Street Tires". Sears Tires were produced by Michelin in the early 70's.
Click On Images To View Full Size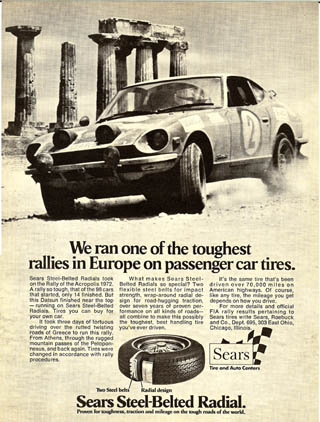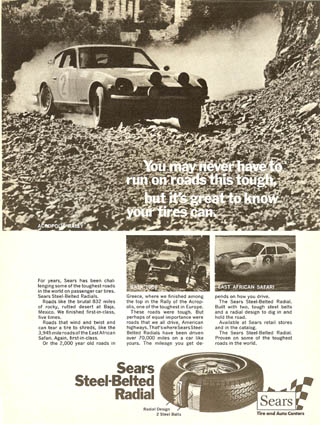 ---
Below: A page from the "NISSAN INTERNATIONAL GRAPH, The Datsun 240-Z Story of the East African Safari Rally Champion." Number 25, 1971. Showing the special EAS Rally Tires.
Click On Image Below For Larger View Of Chain Wrapped Tires, most likely used for mountain passes on the Safari.