Subject: Z car rotisserie.
Date: Mon, 24 Jun 2002 12:01:54 +0930


Carl, I see some discussion is going on in the digest re car rotisseries and the design of same.

I have made up a device from 65mm (2.5") square tubing incorporating Datsun hubs as the pivot points front and rear.

The whole caboose is tied end to end with adjustable rails and 360 degree castors on all 4 corners. See attached pics below for details.

rot. 1 shows the end frame, angle control and attachment to chassis at frame rails and castor wheels.

rot. 2 shows the perforated plate and locking pin mounted to a good old 510 wheel hub.

rot. 3 shows the frame rail attachment to some unused threaded holes in the chassis rail. I don't think the 260Z body has these holes. Note I haven't used the bumper mount holes: they have no strength to them.

rot. 4 shows the attachment to the rear bumper points.

rot. 5 shows the triangulated end frame, pivot, adjustable chassis frame, castors etc. The whole shooting match turned out quite well balanced and can be rotated with one arm while the other operates the pin locking mechanism. I re-built a 510 4 door by crawling around on the floor. This is a much easier proposition! If you or the members require accurate dimensions of this device, please don't hesitate to contact me.

See how easy it is to work and play the rotisserie way!
Regards from Downunder,
Graeme Suckling.
pre>
---
rot. 1 shows the end frame, angle control and attachment to chassis at frame rails and castor wheels.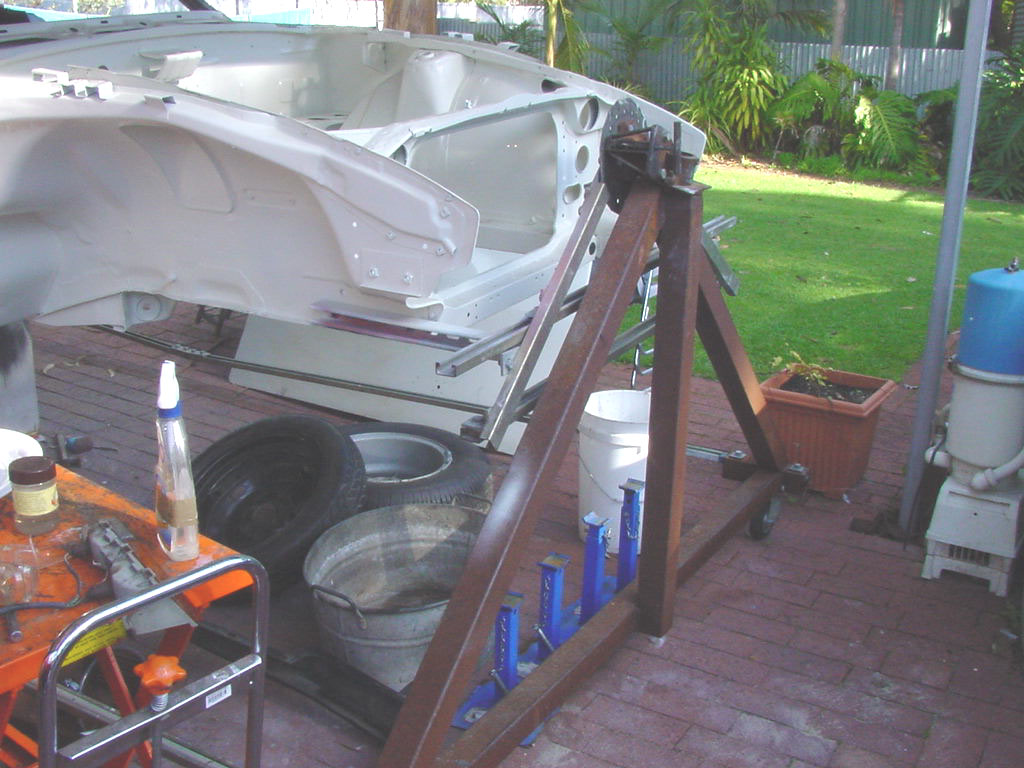 rot. 2 shows the perforated plate and locking pin mounted to a good old 510 wheel hub.

rot. 3 shows the frame rail attachment to some unused threaded holes in the chassis rail. I don't think the 260Z body has these holes. Note I haven't used the bumper mount holes: they have no strength to them.

rot. 4 shows the attachment to the rear bumper points.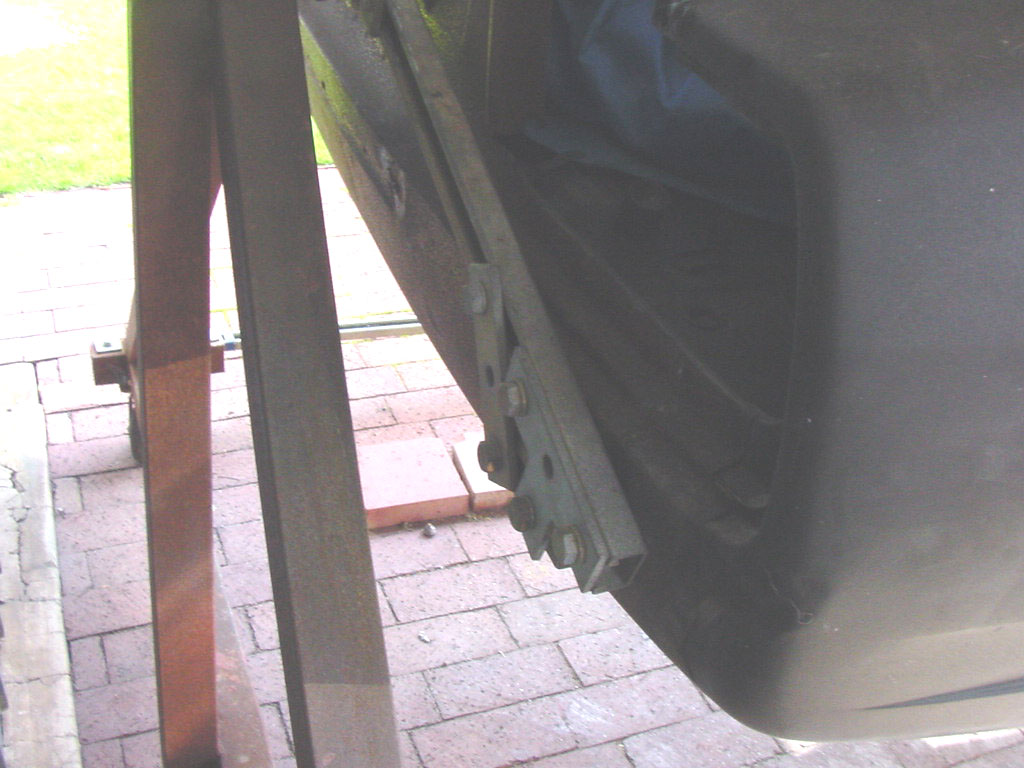 rot. 5 shows the triangulated end frame, pivot, adjustable chassis frame, castors etc. The whole shooting match turned out quite well balanced and can be rotated with one arm while the other operates the pin locking mechanism.

---