Refreshing A Classic Datsun 240Z continued..
Picture Page:
---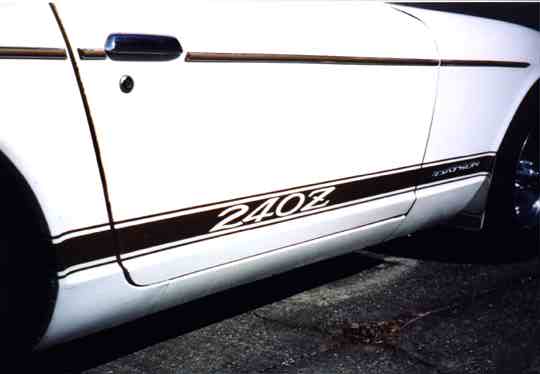 As You Can See Above and Below: this car was very clean.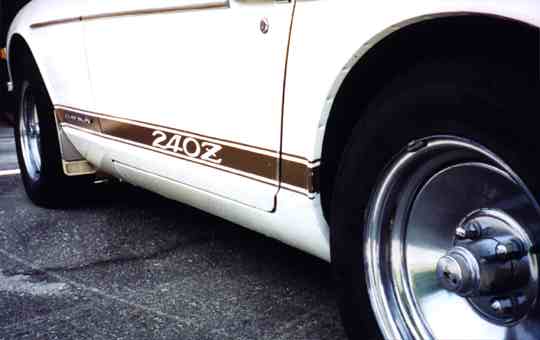 ---
Here is the way the engine bay looked: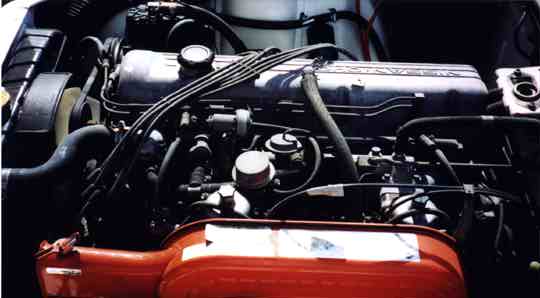 Pretty good for a 27 year old Z. All the original parts were there and the engine was in pure stock configuration. So it was just a matter of taking it apart, cleaning everything up and then putting it all back together.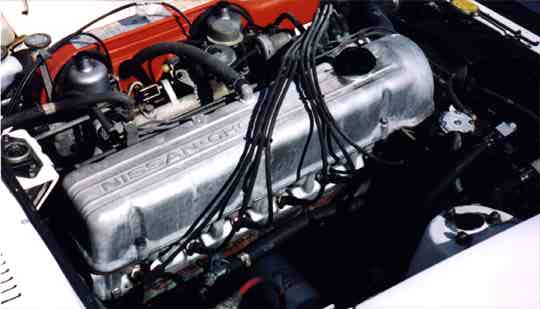 Here are some pictures of the engine compartment. As you can see the paint had started to peel off - the galvinized sheetmetal used in the 72+ 240Z's. This occoured on the firewall, the shock towers and the bracing on the hood.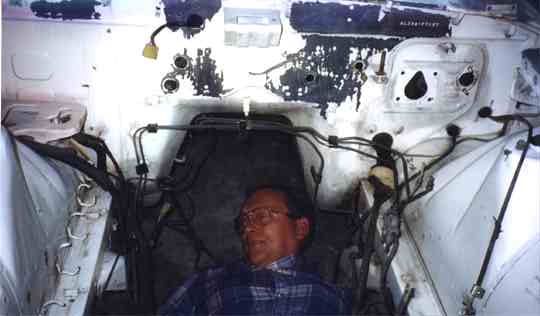 Yes - you really have to get down there and inspect the frame rails and floorboards closely... these were in perfect shape. Do you see the white plastic plug, on the wire that goes to the Windshield Wipers? See the hole it goes through? - That is the only grommet that so far we have not been able to order from Nissan.
The engine compartment was stripped, the galvanized metal treated - then the entire engine compartment was repainted....

Below: The Battary Support, inner-fender and frame rails were completely rust free and after just a little clean up and painting - they all look "as new" on this car.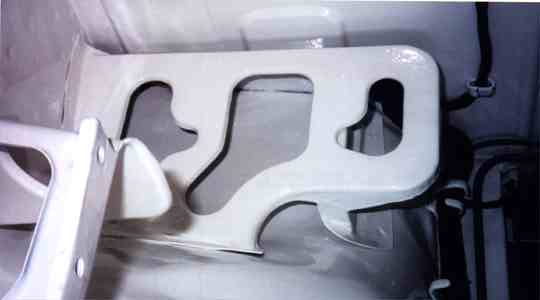 ---
Click Here To See More
Click Here To Return To Main Article Page