1970 Datsun 240Z Restoration FAQ's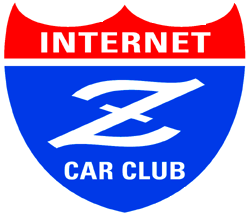 As Collected From Discussions Conducted On: "the Z Car List"
By: Windy Pilligram, IZCC #7679


Last up-date- 28 Dec. 99..cjb
Please Send Comments/Questions To: Carl Beck beck@becksystems.com.
---
PAINT & BODY
Q: Is the original paint color in any of the serial #'s or id #'s on the car? If so, where?
A: - There is no color code in any of the numbers. However, on a few early cars the color code was stamped into the top of the radiator core support - usually right around the original color code sticker. It's unusual but I have seen it.
Q: If there is no indication of the color on any of the #'s on the car, is it okay to paint the car one of the original colors of the 1970 240Z, and will it retain the same value of a fully restored original 1970 240Z?
A: - Yes, as long as it's fully restored. That means a complete job of changing the color - in all the places you see as well as the places you do not normally see. (inside doors, decklid, up under the dash etc)....
A - If you're not looking at the "100% Original" game, and just want to nicely restore a 70, then a GOOD color change probably won't detract from the value. In fact, it may ADD to the value, if you change from an unpopular color to a popular color.
Q: What were all the original colors of the 1970 240Z? A: - They are listed on "the Z Car Home Page" - just look in the FAQ's in the Restoration Section. Click Here To View Color History Page

A: - Wick Humble's "How to Restore a Datsun 240Z" book has the list of these.
Q: With reference to the early 1970 Z cars, were the Rocker Panels the same color as the car or were they black. If so, how wide was the black strip? A: - The entire car was one color - and one color only. That does not mean that all cars had only one type of paint on them. For example - in 1970 the only "Metalic"paint was Silver... however Nissan did not use "metalic" paint under the hood, in the door jam's, nor in the jam of the deck lids... They only applied the "Metalic" Silver to the exterior surfaces of the car body after it was assembled. Gold, Orange, Yellow, White, Red and Blue in 1970, were all non-Metalic colors.
- If you see blacked out rockers in pictures - that was a popular thing to do, at that time, after the cars were sold. Also you may see black "racing stripes" on the sides of the 240Z's in some pictures. That was a dealer installed "option". The strip kits came in Black, White and Gold - they said "240Z" on them too.
Q: What were the original headlights on the 240Z?
A: The headlights were branded "Koito", it was a sealed beam. If you look carefully, you'll notice Koito branded on your pushbutton map reading light on your center console, your overhead light and your tail lights. I guess it was a Japanese brand name. I have no idea where you could find one of these headlights new, probably would need to get it off a parts car. The tail lights, however, are available from Nissan.
ENGINE COMPARTMENT
Q: What was the original factory color of the block on the 1970 240Z?
A: Nissan Blue - and the easiest way to get it - is to order a spray can from:
Classic Datsun Motorsports
345 Olive Ave.
Vista, CA 92083
E-Mail: Les@classicdatsun.com
Web Site: http://www.classicdatsun.com/
Phone: 1-760-940-6365

Every once in a while Les will have a batch mixed up - then has it installed in rattle cans. It's an expensive process on a per can basis - but like a lot of things, it's the fastest, easiest and best way to go for the person doing one or two cars. The last can I got from him was a perfect match for the OEM paint on the engine bracket's I had socked away, years ago.
The same blue paint was used on the harmonic balancer, the air pump bracket, the alternator bracket.
Q: Is there any difference in the Valve cover of an early 1970 Z car as opposed to the later models?
A: - The early Z's had valve covers that said "NISSAN 2400" - they changed when the A/T Transmission cars came out, somewhere around 10/70 (HLS30 12658). From that point on most of them said "NISSAN OHV" - although there seems to be an overlap period of some months that cars were equipped with either style.
A: - I also had a rare (in the states) Japanese market valve cover that was slightly taller and square like (not as much curve in the transition from side to top and over the timing chain). It was stamped simply "NISSAN" in very big letters by comparison to the normal valve covers.
Q: What is the best way to clean the exterior of the rebuilt SU Carburetors to make them look new again? Since we are restoring this car, we want to make sure that everything is done right the first time.
A: - Take the entire intake system off the car - pack it up and send it to Scott Bruning... he'll rebuild them to OEM appearence & show standards - plus they well run correctly. Getting all the little bits and pieces replated will drive you crazy - and trying to buy them all new will take forever!... Just isn't worth it as far as I'm concerned. Scott has all the bits and pieces ready to rebuild your carb's. in his inventory.
A: - You can spray them with carb cleaner and add a little rubbing with a Scotchbrite pad to get them 99% clean.
The most noticeable thing about the round-top SUs is the, well...the round tops! These are just big chunks of aluminum. The internal clearances and dimensions are critical, so don't scrub and clean in there too aggressively. The outside, though is purely cosmetic, so you can go crazy and do no harm.
What I did with mine is carefully sand then. I used extremely fine wet-sanding paper (the soap and water) and carefully sanded until all the nicks and bumps were gone and they were a nice, even grey. I then used a buffing wheel. Elbow grease works just as well, it just takes a little longer.
Find a metal polish made in Germany by Happich called Simichrome. I'm not positive about the spelling. It comes in a tube for about $8.00 and is worth every penny. Look for it in bicycle and motorcycle shops (places with lots of polishable alloy). Rub this stuff on the parts you want to shine, and they will.
I have used this same approach of sanding and polishing on the valve cover with very good results. Ditto for old mag wheels.
The Simichrome is also the best scratch remover I have found for polishing plastic (tailight lenses).
Warning: This process with give you very black fingers. Wearing latex or vinyl gloves is a very good idea.
Carl Beck suggested to you use the services and products of Scott Bruning at Z Therapy, and I endorse him as well. His "How to Tune an SU"video is very helpful, but If you are handy at all, you can do the work yourself and save a lot of money. Scott's rebuilt carbs are terrific.
Q: Was the engine compartment painted black or was it the color of the car?
A: Based on every photo I've ever seen of a 1st generation Z, and my own, I'd say engine-bay is definitely body color.
Q: Where can we locate more information on the specs. of an original 1970 240Z?
A: - There is no one place. It's just too much to put in one place. The original Sales Brochures are helpful. Having a copy of the factory parts manual is a good idea, as well as the Factory Service Manual (engine and body) also.
Digital Copies of the early Sales Brochures are being put on the Z Car Home Page - Look in the Library Section. http://ZHome.com
INTERIOR
Q: In order to maintain originality is it taboo to cover the interior panels with a leatherette material (nice quality vinyl)?
A: - If you truly want to capture the spirit of the original car and enter the car in shows, you should stick with all the original interior and exterior components. Luckily, most or all of these components are available. A lot still from Nissan! Some, you will need to refinish (and save some money - new parts are very expensive right now). Most cars entered in the Stock category in car shows, will lose a lot of points for use of non-original parts. I lost points for having a General Electric headlight installed! Of course it all depends on the judges, but this will be the case most of the time for the purist restoration.
A: - Another must have book that I find indispensable is bound copy of the original Datsun 240Z parts microfiche the parts guys used to use. Rex Jennett has put this together - it shows exploded views of all the parts including the original part numbers - which you can then impress your local Nissan parts guys with when you place your order with them! Here is the link for the book: HYPERLINK http://members.aol.com/datsunzcar/catalog/ http://members.aol.com/datsunzcar/catalog/
Q: We are also going to be recovering the original 240Z seats. We will use the same stitching, but the material will be in leatherette. For purists, is this acceptable or not?
A: - If you are restoring (in the true sense of the word) and expect that your car will be worth high $$$ someday, ANY deviation from stock (even if it makes the car better) will reduce the value.
- For Purists -
- Les Cannaday, among others, can sell you the Factory Seat Cover (reproductions) used in the Vintage Z Program by Nissan. These are the closest to original that you can find - without finding original black seat covers. I believe that they are somewhere around $200.00 for the pair (tops and bottoms for both seats). leatherette is vinyl - that is the standard material in the 240Z's.
Q: Obviously all 240Z's have dashes that crack and wear out. Where can we purchase a new dash at the most reasonable price?
Reply: It may seem that all dashes crack and wear out - the truth is, not all dashes do. Most of them have cracked because of years of abuse and a complete lack of any care. I have a 1972 240Z with the original dash and it is still in perfect condition. I have owned this car since it was new. I have used nothing but ArmorAll on it since I bought it. Likewise, I am the second owner of a second 72 240Z. Purchased from its original owner, it has a perfect dash and it too was cared for and treated with nothing but ArmorAll from the day it was new. Amazing what a little care will do over a 28 year period. (Carl Beck)
A: - The dash in the 70/71 Z is different than that of the 72/73's. The 70/71 dashs are no longer available from Nissan - and it's hard to find an original that isn't cracked - or getting ready to crack. This is the hardest part of the Z to find in good shape today.
A: - Keep searching the internet and chat boards, occasionally you will see one come available where they claim it has not been used or has no cracks. I bought mine new from Nissan In January. Like Carl Beck states, the very first dash styles are not available from Nissan anymore, so you'll need to decide how you want to handle that. They look very similar, but there is an indentation near the hazard switch added for an on/off decal. The early ones did not have this . The part number from Nissan is 68100-E8800 for the later style dash.
Q: Are the original new door panel covers available in America and where should I start looking?
A: - You should start looking by visiting the Web Sites of the Vendors Listed on the Z Car Home Page they can supply about 95% of everything you need. Some of them do a better job of displaying the products that they have to sell, than some of the other vendors - but it's always best to call for their best pricing... If youíre going to buy $15,000 to $20,000 worth of parts - it pays a great deal to shop carefully for pricing. A: - The door panels are available new from Nissan. The part numbers are 80900-E4100 for the right one and 80901-E4100 for the left one. They list for $155 each from Nissan, $132 each with the discount from Courtesy Nissan. If you do get these, I recommend you also get the plastic sheeting that is located behind the door panel, this vapor barrier is very important.
Q: Is there anywhere we can purchase a new console for the 240Z?
A: - I purchased a new console from Motorsport Auto. It is a reproduction, but looks very good. However, it was a bear to make fit in to my 1971. It took a lot of little cuts and scrapes to slide it in correctly. So in short, it looks very good, but it's a lot of labor. The console was $125 from them with my Z club discount.
Q: Apparently Nissan no longer provides the original lap belts that were sold from the factory. We are looking for either new/old stock or new reproduction. Any leads?
A: - It's hard to find these. I have had no luck so far. Mine are in good shape, just a little faded. Wick Humbleís book, "How to Restore a Datsun 240Z" I think describes how to refresh and dye them.
A: - I don't know anyone that is building reproductions yet - most people just clean and redye the one's in the car. They are easy to clean up if they have been in a car that has been in use.
Q: Was the original carpet loop, or cut pile?
A: - It was a black nylon loop