3 Z's Racing:
First Z Registered In England
Contributed by:
Steve Burns, Z Club of Great Britain
html by: Carl Beck, IZCC# 260 & ZCGB #242
As of 20 Aug. 2002
---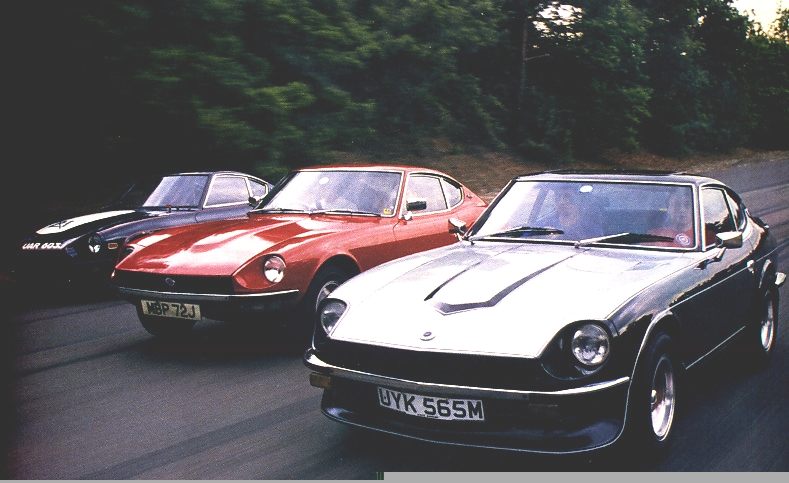 Pictured Above:
This picture appeared in a magazine titled "Your Classics" and appeared in the Feb 1990 issue (page 50 onward).

"Your Classics" Magazine was part of the Haymarket Magazine publishing group and is no longer published, to contact Haymarket their site address is: www.haymarketgroup.com and their phone number is: 044 208 267 5000

From Left To Right:
"Zorro" - "UAR 603J" - Race Car owned and raced by: Mr. Peter Riley and his son Tim
"Red Z" - MBP 72J - is owned by Jon Newlyn
"UYK-565M" - unknown at this time..


Articles related to Zorro (UAR 603J); the first 240-Z Registered in the UK, Jan. 1971 - below.
---
The Following is from "the Z Club Magazine" - Summer of 1993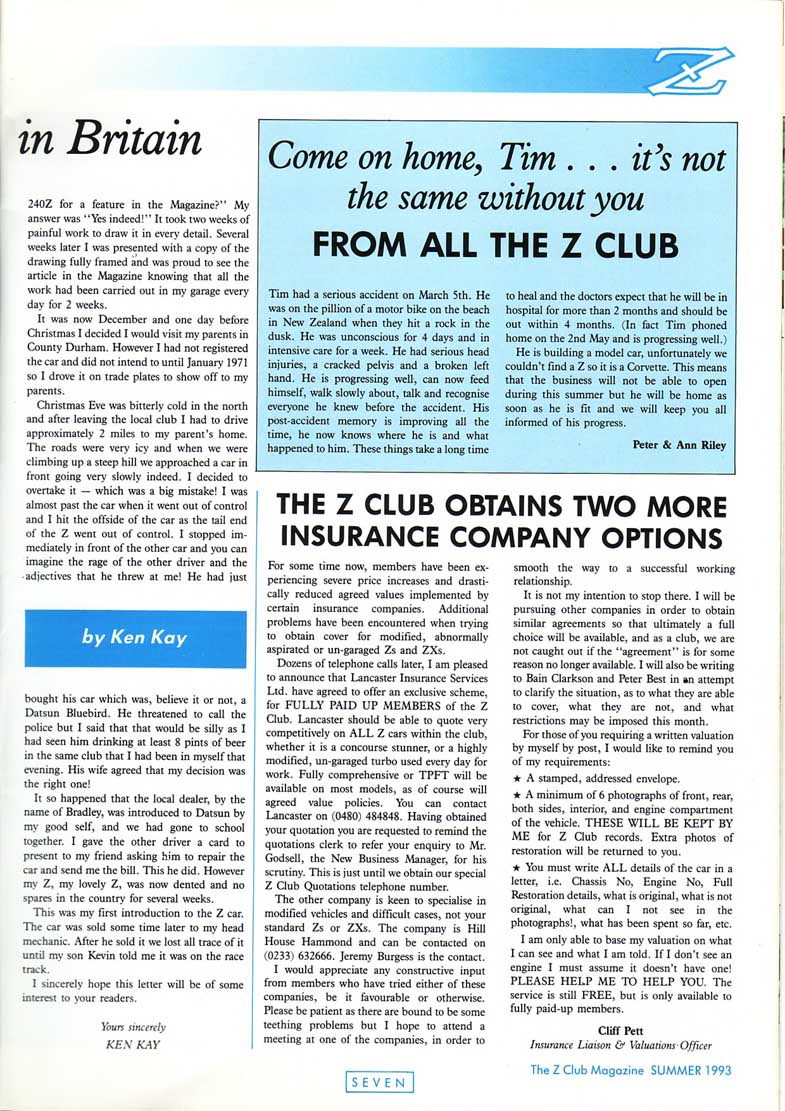 ---
The following is from "the Z Club Magazine" - Spring of 1984