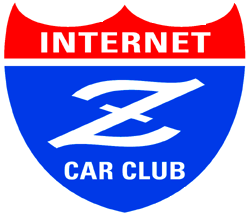 Did Ford Design The Z Car?
Automotive Design is an evolutionary process. According to Dick Avery, executives and designers from Nissan visited the Ford Styling Center in 1961.
Contributed By: Carl Beck, IZCC #260
As Of: Dec. 2001

---
Mr. Dick Avery was a Design Engineer working at the Ford Styling Center from 1958 to 1961. He then went to work for Christ Craft designing luxury yachts and as a side project actually conceived the first Jet Ski (Christ Craft built and sold a few but failed to capitalize on that market). After his stint with Christ Craft Dick designed the first set of "T-Tops" for the Datsun 240-Z which were produced in Mexico and sold in California by the manufacturer.

Given Dick's creative talents and personal work experience, he has to be given some serious consideration when he says that Ford may have had a serious impact on the concept if not directly on the design of the Z Car. Don't believe it you say! - see photos and captions below.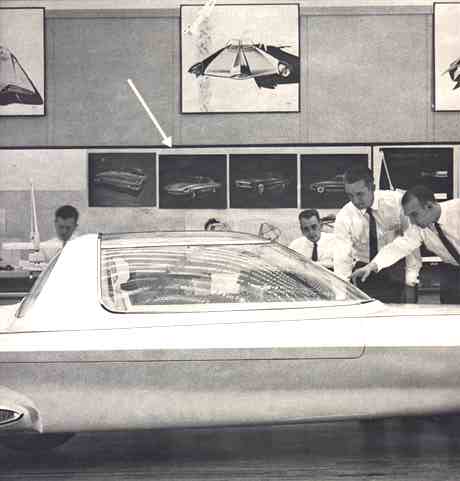 Above: is a picture taken when Japanese Automotive Executives visited the Ford Styling Studio. See the White Arrow pointing to the drawing that is hanging on the wall in the background? Photo from Automotive News April 3, 1961 - Caption Read - "The Shape Of Things To Come." (sound familiar?;-)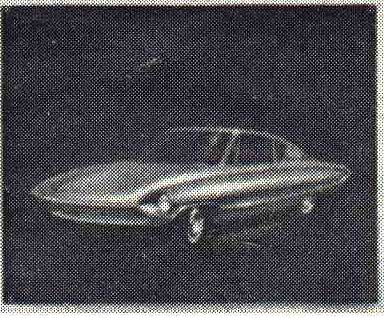 Above:Here is a Blow-up of that drawing on the wall in the background of the first photo above.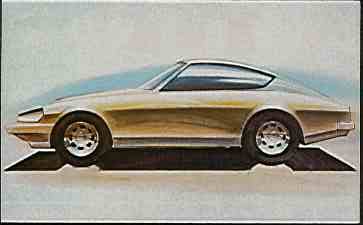 Above is a concept drawing taken from the 280ZX Book that Nissan Published in 79. Because of US Safety Laws they had to add the 5mph bumpers! Remember this is 17 years later.