betaMotorsports
Contributed By: John Coffey, IZCC#2459,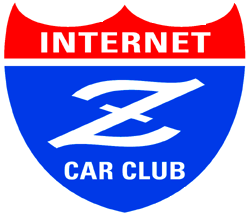 As of 30 November, 1999
---
betaMotorsports
An example of buying (potential) speed...
John Coffey
Brea, California
johncof@veriomail.com
SCCA CalClub and San Diego Region member
NASA Los Angeles Region member
GRA member (Guldstrand Racing Association - yes its a Corvette club!)

1970 Solo 2 B Street Prepared 240Z
Sponsored by Moss Software, Inc., TechQuest Solutions, and EMI Racing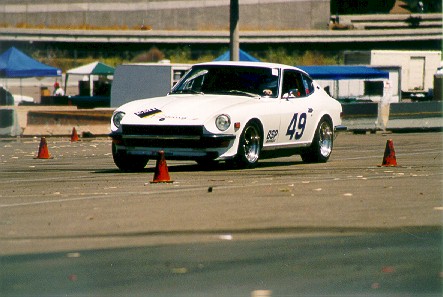 San Diego region autocross at Quallcom stadium September, 1998 - photo by Donn Vickrey
Background
For two years I tried to build an autocross 240Z from a 1972 Z purchased from the second owner in Laguna Beach, CA. While building the Z I was autocrossing an Infinity G20 in the E Stock class gaining seat time. Unfortunately, time and rust put an end to the Z build-up in the spring of 1998.
Erik Messley at EMI Racing was my source for parts and expertise and his personal car was the 1970 240Z pictured above. Erik had campaigned this car in SCCA's Solo 2 National Tour from 1994 through 1996 winning three tour events and trophying in the Nationals once.
Erik had not driven the car since early 1997 and had put it in storage. Working with guilt, pity, and threats, it took me six months to convince Erik to sell me his car. I took delivery in July 1998 and have been trying to drive the car to its previous levels of speed, with very mixed results.
The start of another learning experience. - photo by Donn Vickrey


The Car

1970 240Z HLS306748 built in July 1970.

2.8L N42 block and head
- built by JG Engine Dynamics in Alhambra, CA. (626) 281-5326


Dual round top SUs
ITG air filters
Modified Motorsports Auto 6 into 1 header
2.5" exhaust and Borla muffler
Nissan Competition aluminum flywheel
Tilton clutch and pressure plate
Mallory, MSD, Jacobs ignition

Car prepared by Erik Messley at EMI Racing in Huntington Beach, CA. (714) 899-3669 or emiracing@mindspring.com
2.5" coil overs with Hypercoil springs
EMI Racing camber plates
EMI Racing front strut bar
EMI Racing offset suspension bushings
EMI Racing roll bar
Nissan Competition sway bars
Racing seats and harnesses
Type B 4 speed with shortened shifter
R180 3:54 with Quaife LSD
Porterfield brake pads and Nissan Competition brake shoes
15 x 8 Monocoque racing wheels
Kumho Victoracer V700 225/50-15 tires
The engine. - photo by Donn Vickrey
The interior. - photo by Donn Vickrey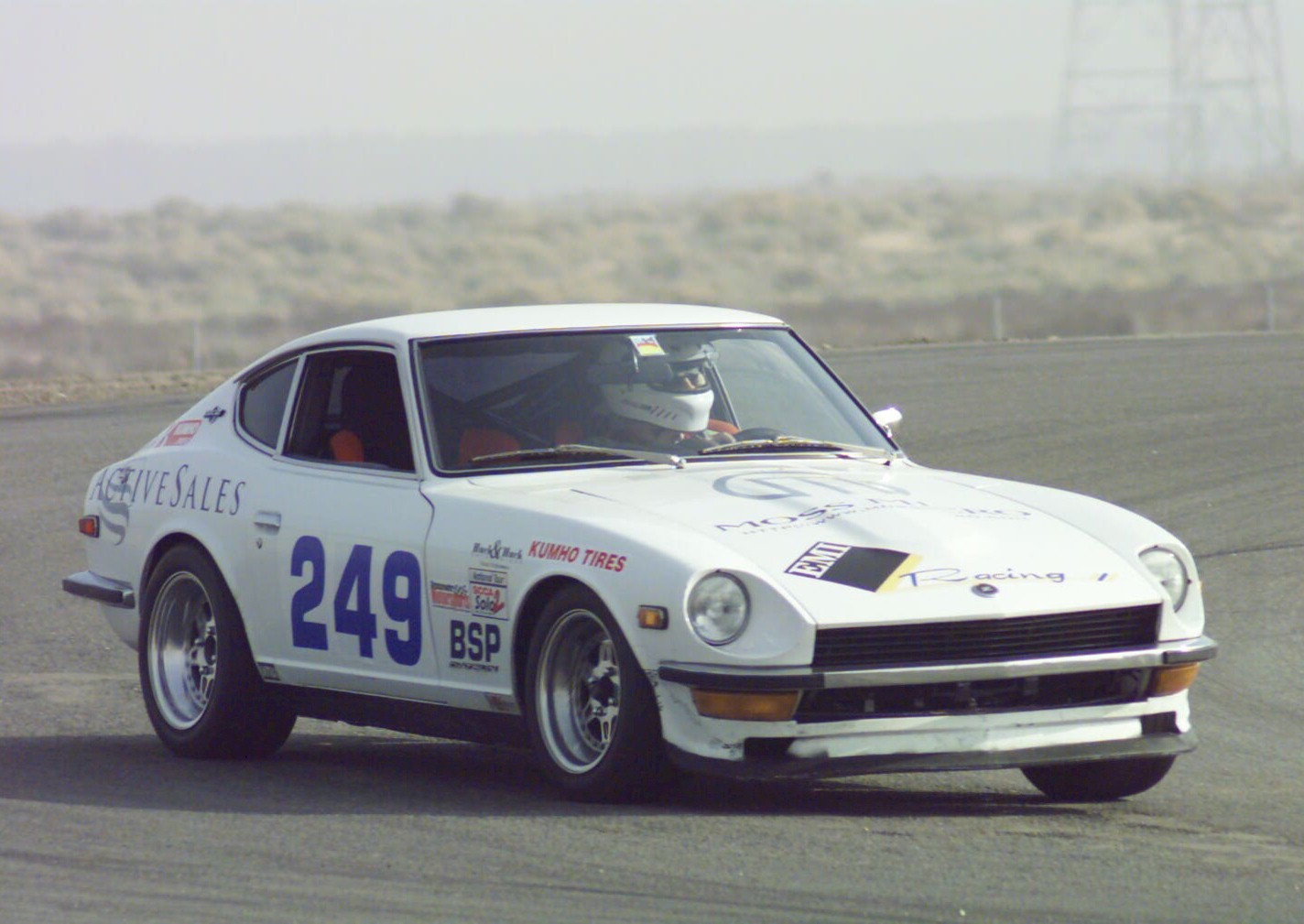 Turn 12 ("Off Ramp") at Buttowwillow racetrack near Bakersfield, CA. - November, 1999
If you see me at an event, come by and say hi.
- John