THE NISSAN FAIRLADY Z - PACE CARS
Contributed By: ALAN THOMAS,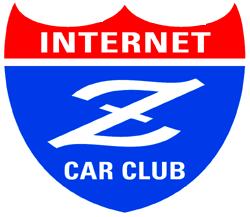 This section is intended to give you a some information related to the Nissan Z Cars - as they were provided by Nissan Motors Ltd. Japan and used as "Offical Pace Cars" at some of the Speedways and Racing Events held around Japan.
If you have an interest in this subject area, have special knowledge related to these cars, their drivers or the people that built them, please contribute it. We can put hyper-links in for any additional explainations, information or special interest articals.

FIRST DRAFT
As of: 6 June 2005:

---
Pictured Below:The first Nissan Fairlady Z used as an "Official Pace Car" was at the 'Race De Nippon' event - held on 12th April 1970 at FISCO ( Fuji Speedway ) in Japan. This was a Nissan Fairlady Z 432 supplied by the Nissan Racing School which was also located at Fuji Speedway.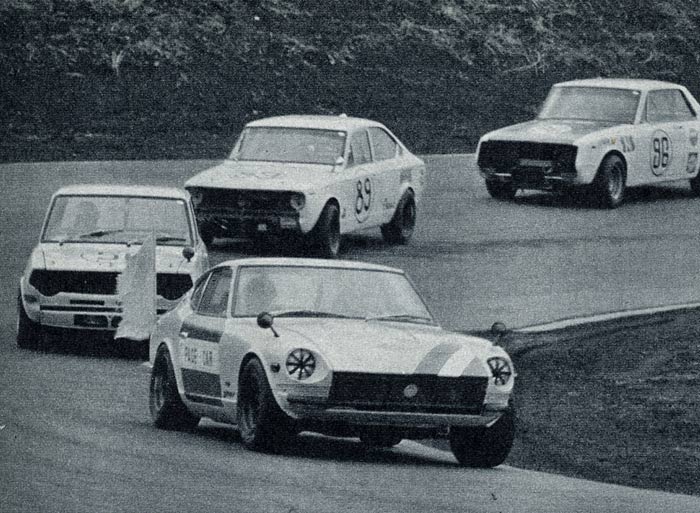 Pictured Below: The same car pictured above, in its Nissan Racing School livery. As one of the cars in the Nissan Racing School fleet, the 432 was prepared for fast circuit use - with many of Nissan's own 'Sports Option' list and Works parts fitted to it. It would certainly have been able to keep up a reasonable speed on the circuit, especially with Toshimori driving.

Pictured Below: The same car pictured above, as depicted in some Nissan Racing School publicity.

Pictured Below: A portrait photo of Sports Car Club Nissan aka SCCN, team driver Yasunori Fujimori, who drove the Pace Car illustrated.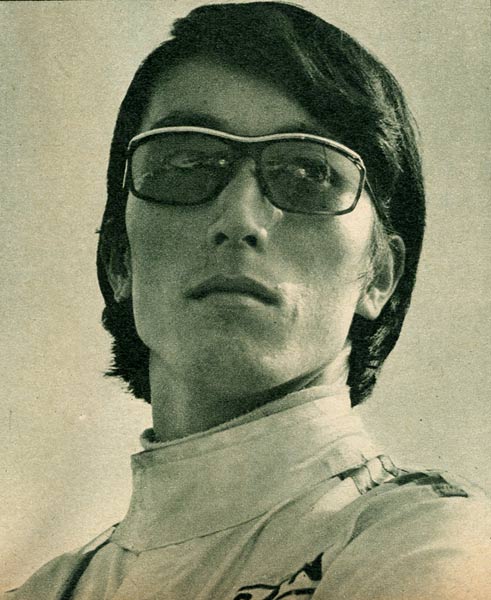 ---
Pictured Below: Here is a car appearing to be in a similar spec ( although I can't say for sure if it the same car as above or not ) carrying out pace car duties at the 'Race De Nippon 6 hours' event at Fuji Speedway on 10th April 1971.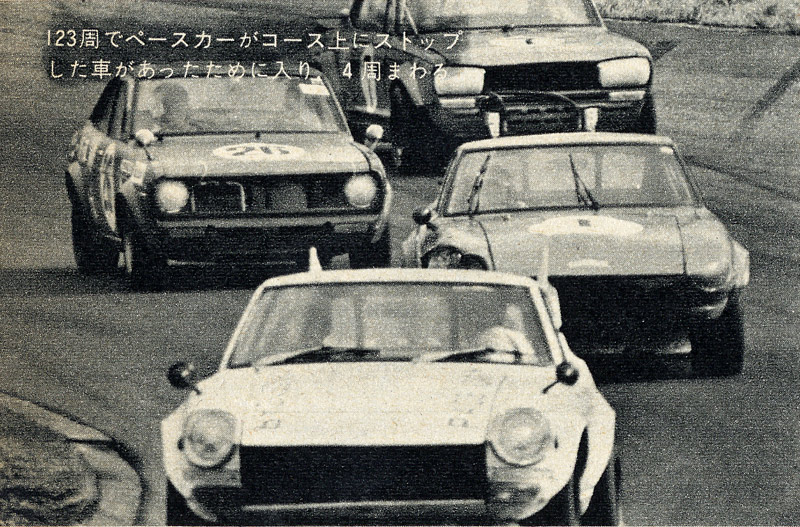 Pictured Below: One of the Nissan Racing School cars carrying out Pace Car duties. This time its a Formula Juniour / FL500 single-seater race in July 1972: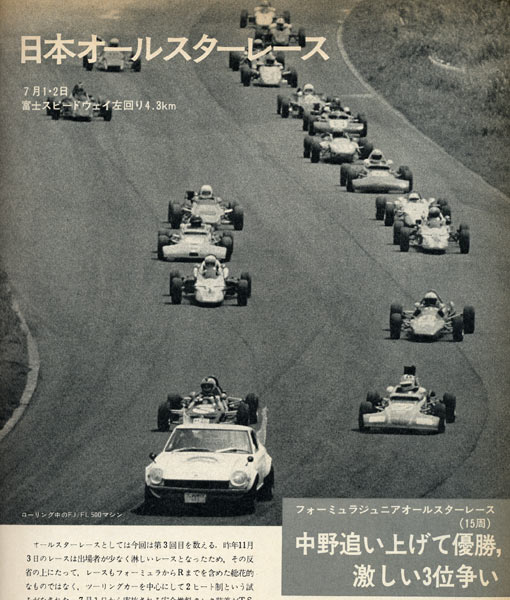 Pictured Below: One of the same Nissan Racing School cars again; pacing one of the Grand Champion series races at FISCO in mid 1972 ( a rare colour shot )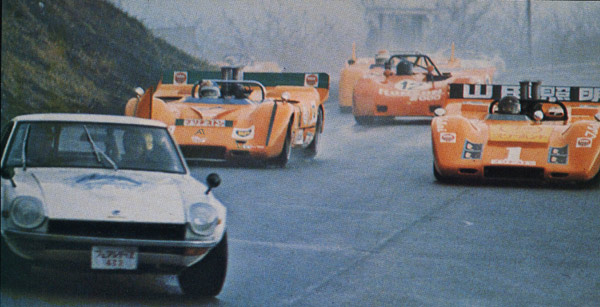 Pictured Below:a view from the outside of the first corner banking at FISCO looking back down the main pit straight at another 1973 Grand Champion Series field of sports prototypes with a gaggle of Works and privateer GT2 class Z cars behind them. All these being led round by a Z pace car wearing the ZG/ZR aero body kit. Probably another one of the Nissan Racing School / SCCN cars.
Pictured Below: Round 4 of the 1973 Grand Champion Series - the 'Fuji Masters 250km', held on 10th October at FISCO.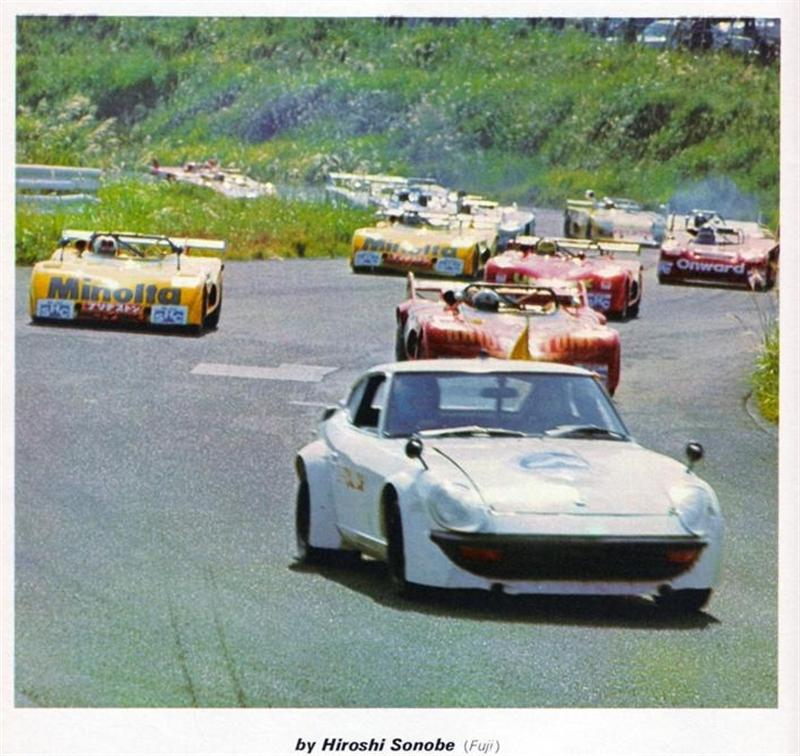 ---