"Locating The Remaining OMS Pace Car Duplicates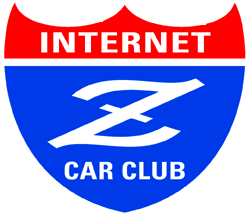 By: Carl Beck, IZCC #260
E-Mail: beck@becksystems.com
As Of: 10 Sept. 2009
---
This 1972 Official OMS Pace Car Duplicate: is at present the only known survivor. One of Fifty originally produced by Nissan Motors to commemorate the DATSUN 240Z being selected by the Ontario Motor Speedway to Pace the 1972 "U.S.A.C. California 500 Championship"

This car was originally purchased from Gillian Datsun in Inglewood, CA. Driven until the early 80's with its original OMS livery. The original owner tired of the graphic's and painted it with a Jaguar Burgundy then drove it until the mid 80's when it was stored away.

Pulled out of storage and sold to a friend in 2007 who began its restoration. Shown below the layers of paint are peeled away reveling the original OMS Blue of 1972.