---
Don Bunt, IZCC #295
Races A Z Car In E-Production (EP)

You are invited to visit Don at the DB Racing Web Site http://www.DBRacing.com or send e-mail to: DBRacing
---
---
Don Bunt
"Within 5 short years, Don has managed to come from local Solo II events to competing in SCCA National events against the best amateur drivers in the world."
---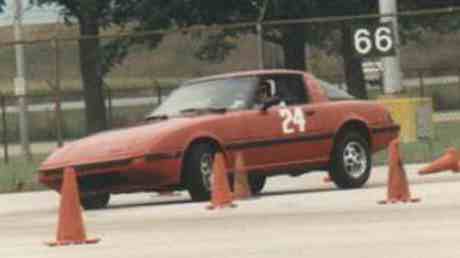 Don started racing in 1993, with the TriState Sports Car Club. TriState runs Solo II (medium-speed) events in Illinois, Wisconsin, and Indiana. He drove a 70 Datsun 240Z in the F Prepared class with street tires and an 85 Mazda RX-7. In 1994, Don started to run Solo I (high-speed) events with Midwest Council. Although Don had still not won an event, he learned what kind of dedication was necessary to compete in racing. He managed to finish a 2nd place season with Midwest Council.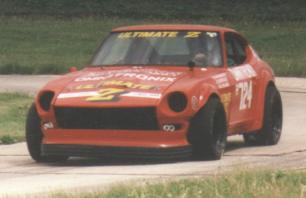 In 1995, Don reengineered the 70 240Z and continued to run TSSCC and Midwest Council, but, also ran a full SCCA regional season. During 1995, he competed in over 30 events. During the first MC event of the season, Don set the Solo I track record at Blackhawk Farms Raceway. Don took home first place in many events including at the National Z Car Convention. Don also competed in SCCA Solo II National Tour, Central Division, and the Solo II National Championships. At the end of the season, Don had acquired 15 first, 2 second and all but one finish in the top ten. Don also received season championship awards from Midwest Council, TriState Sports Car Council, and regional SCCA.
Don continued his success with Solo I and Solo II racing in 1996. At the inaugural event at Gingerman Raceway, Don set the track record, that still stands today. He broke his own track record at Blackhawk Farms, and that record also stands today. Don ran the Solo 2 National Tour and finished fifth. He finished with 9 first, 1 second and all other top five finishes. At the end of this season, Don started to prepare for a move to Road Racing. Don completed a drivers school with Midwest Council and was awarded his novice license. He again finished as class champion for Midwest Council.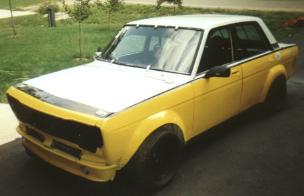 In 1998, Don started at the bottom of the ranks again as a novice road racer. He purchased a 73 Datsun 510 sedan and ran as many events and drivers schools as possible. By mid season, Don was awarded his full competition racing license. This was a learning season for Don. Late in the season, Don attended the Skip Barber Racing School at Road America. This is an intensive racing school taught in the Formula Dodge racecar and Dodge Neon ACR. After this school, Don applied for a National SCCA license.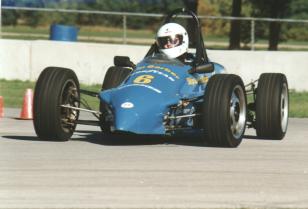 In January of 1998, Don found out that the SCCA was going to allow the 240Z to run in the E Production class. Don created a plan to build a car to run in that class. By February, a 240Z was being built from the ground up for this class. The plan was to start racing in the new car in Mid-April. After overcoming a few setbacks, the car made its debut at the June Sprints®. Never being run before, the car had to be sorted out. Don qualified the car in the 35th position out of 40+ cars. During the race, Don charged through the field and finished 4th in his class. In addition to the trophy finish, Don also received the Hard-Charger award for the race group. Don had reliability problems throughout the season, but, managed to take a Pole position at the St. Louis Sprints and set a qualifying record at the Fall Sprints.

1999 will prove to be an exciting season for Don. He is dedicated to finishing on the podium at the Runoffs. Don is also looking forward to racing in a Professional Series within the next couple of years.




Keep on wishing, Don.
---
Click Here To See The Car