Installing a Trailer Hitch
The purpose of this page is to give the reader an ideas about installing a trailer hitch on a 1990-1996 Nissan 300ZX. I welded my hitch so I could remove the receiver when not in use and you could not tell that the car has a trailer hitch. I use mine to tow a 3 seater 94 SeaDoo personal watercraft or a bike rack that will hold 3 to 4 mountain bikes.
You can still see the liscense plate from the rear. The plate is slightly tilted up.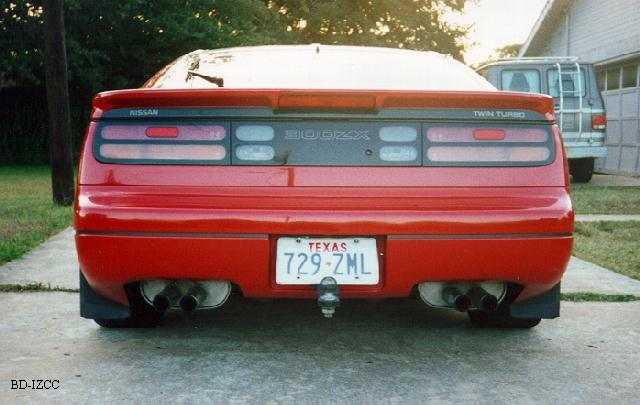 Plate up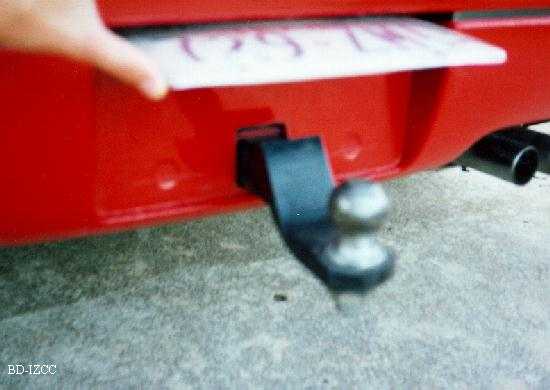 With the plate up you can see the receiver. I also have a lock for the receiver to prevent the theaft of an unatted trailer or bick rack. The soldering iron was used to cut the hole in the rear bumper cover.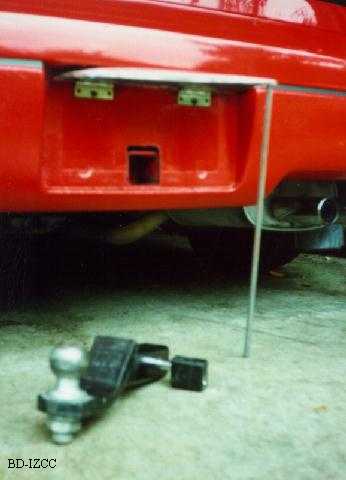 The hitch bolts directly the holes for the tow hooks. You can also see the wires for the trailer lights. There is a light adaptor that converts a seperate brake and turn signal system into a single bulb system that is on most trailers. The exhaust has to be unbolted to install the hitch on the car.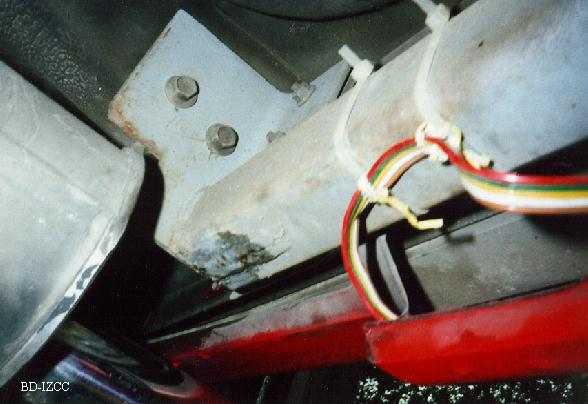 Here is a drawing of the hitch with some aproximate length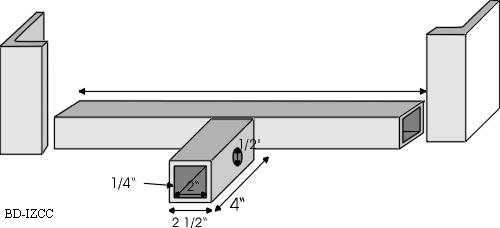 Here is the final result. I am headig out to Lake Austin for a day of watersports on my 94 SeaDoo GTX.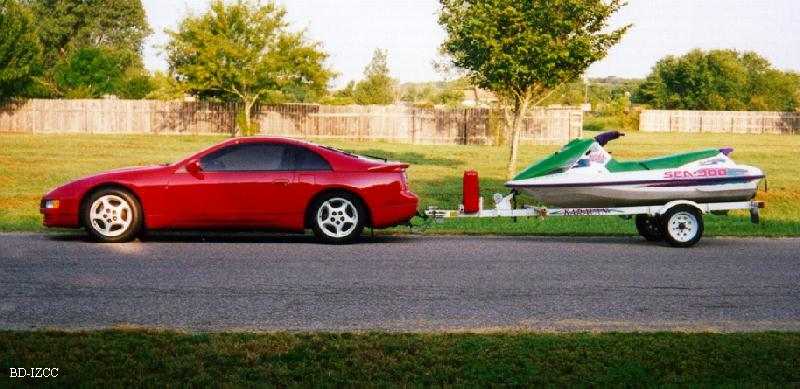 As far as towing, my car works well and has plenty of power (400+ hp) and breaking ability. I believe the owner's manual recommends 1000 lbs. max trailer weight and 10% tongue weight (100 lbs. max). My SeaDoo is about 600 lbs. and the trailer is about 200 lbs. As long as you are within these limits you should have no problem.
Last update: 1/13/98