Datsun Z Pace Cars continued.....
by Carl Beck, IZCC #260
as of 5 Sep. 98

---
Pictured below is the Datsun 280-Z which was used by the National Hot Rod Association (NHRA) at Riverside Raceway. The year is not known at this point?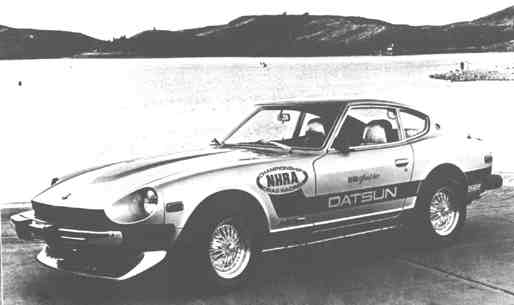 ---

The 280Z pictured below was used at the Riverside Raceway as an Offical Pace Car. Exact year nor race event are not known at this time.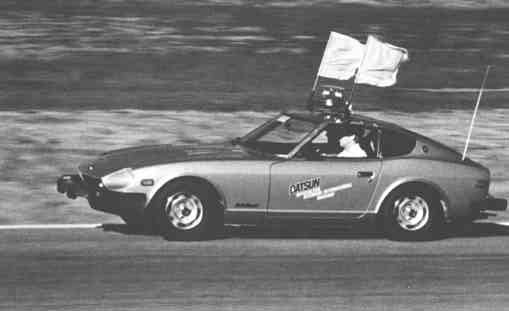 ---
The 280-Z Pictured below: is leading a pack of USAC Stock Cars at O.M.S.. The exact year is not known at this time.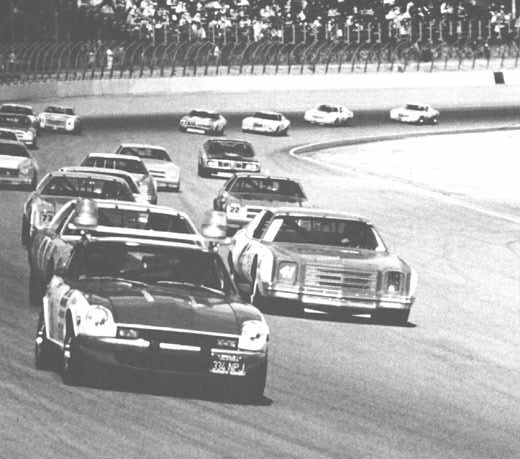 Pictured Below Is The 1985 NISSAN MID 4, Outfitted For Pace Car Duties. Unfortunately NISSAN's reporters failed to put any caption on the picture, nor tell us where or when the car was used !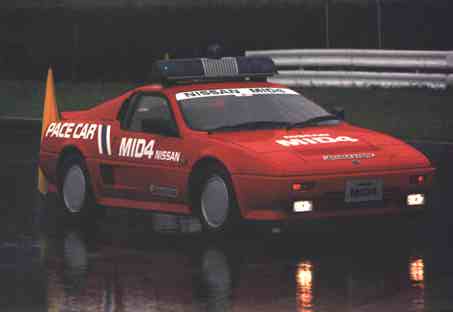 For more informaton about this prototype: see the write up in the History Section.
---
Return To Page #1 of Z Pace Cars