What The Z "Does"
On The Road or Track With Your Z Car - or
"How To Get Both Car and Driver Ready"
This section is intended to provide information about the Z Car, related to its USE as a Sports/GT Machine. The Modifications that are available to support that specific use, as well as some recommendations as to which ones should be applied, in what order, to one's car are also discussed here.

Additionally, contained in this Section is information about how to get yourself ready. Ready to enjoy the full range of motorsports which can be enjoyed by the Z Car Owner. Ready to participate or to become a knowledgeable spectator. Thus this section also features IZCC Members and their Z Cars that are being road raced, rallied and autocrossed.

---
Getting You and Your Z Car Ready -
For Road and Track

Bob Know's How To Get You Ready!
(Bob Bondurant is a Z Car Owner!)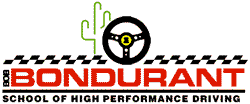 ---
IZCC Members and Z Car Owners That Race
---
This section is devoted to the general discussion of increasing the available "Horsepower" for your Z Car. It is not intended to be a complete "How To" guide (books are written for that purpose), rather it is intended to convey general information and the personal experiences of our members. Where ever available - complete "How To" guides and selected reference materials are listed for your further reading and research. [also check the technical articles in our Z Car Library Section..cjb]
Increasing The Horsepower Output From Your In-line Six:
L Series Up-grades for Z Cars




V8 Swaps for Z Cars

---

Measuring Bolt-On and Custom Performance Mod.'s

---

Anyone interested in contributing technical articles, race results that include Z Car Owners, or driving tips please contact: Carl Beck